COUPLINGS DIPOLE AERIAL No. 2 MK1 ZA 30426
Thanks to mr. Rob Fenn from Derby, England for solving this item. He wrote :
The British 'balun' called "Coupling, Dipole, Aerial, No2 Mk1/1" was used on the WW2 era copper wire aerial "Aerials, Dipole, No.9 BT Mk1/1" (stores code ZA.29517).
This was a long open-wire multi-use dipole aerial used with the British wireless sets WS12 HP and similar.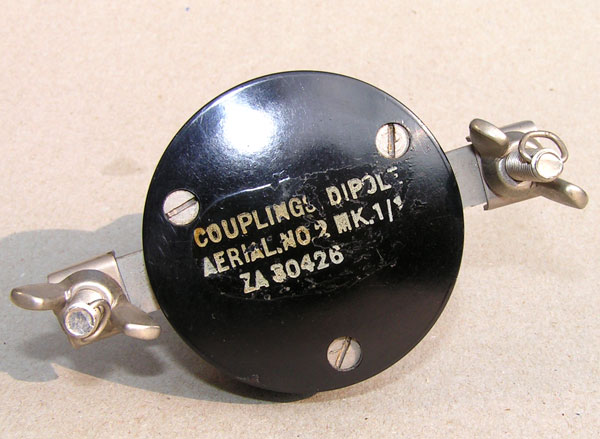 Bovenaanzicht.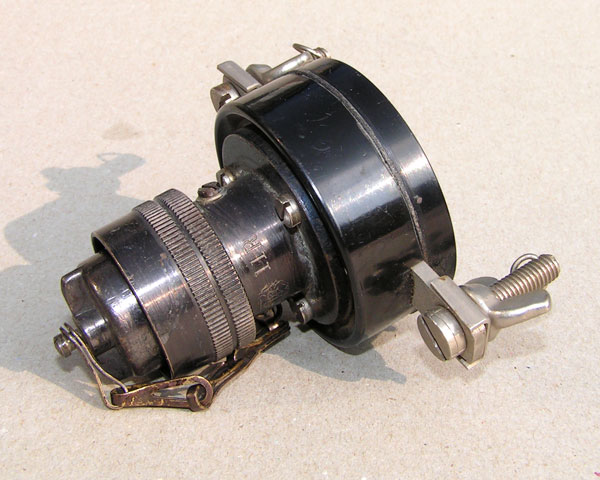 Zijkant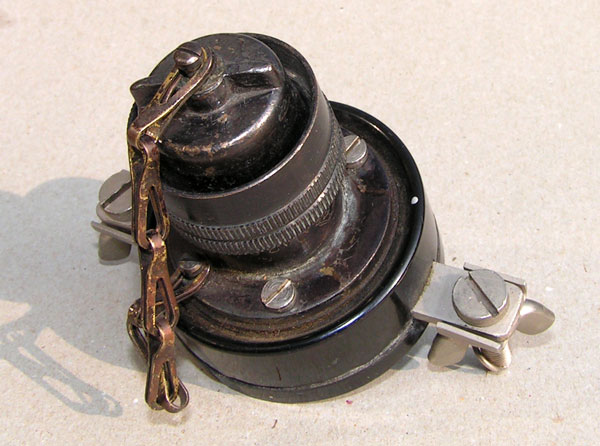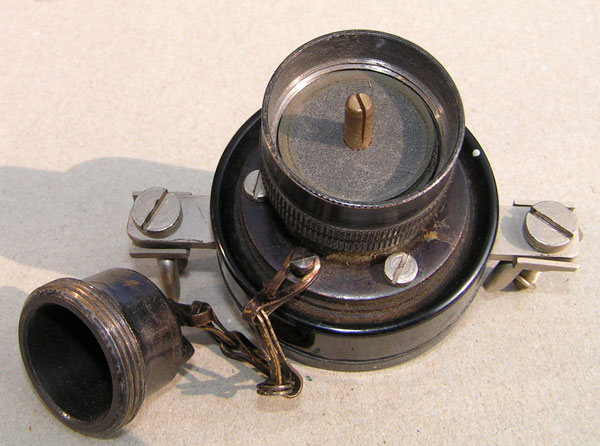 Met afgeschroefde aansluiting van de antennekabel.